2019 – 2020 SEASON RECAP FROM MUSIC DIRECTOR JOHN JETER
Dear Fort Smith Symphony Friends:
Welcome to the first installment of the Fort Smith Symphony Blog! Stay tuned to this page for symphony news, media announcements, and updates from the FSS team.
We are grateful for the support everyone has shown and continues to show for the Symphony and the upcoming season. As we move forward, we would like to take a moment to reflect on a fantastic 2019 – 2020 concert season.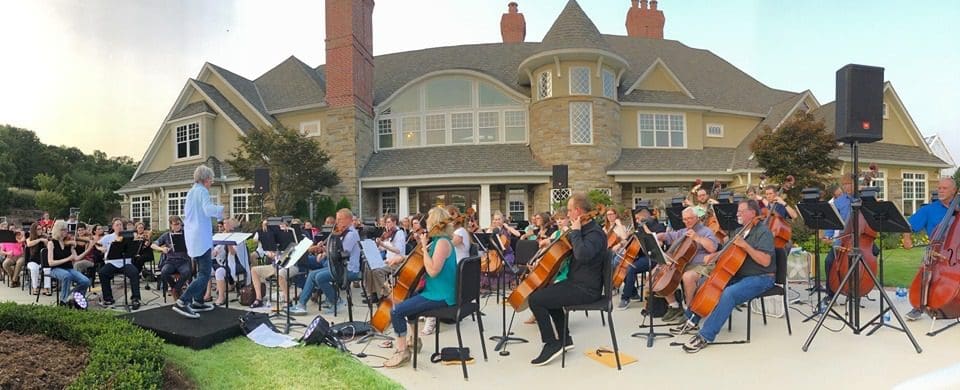 September began with our first ever "Sunset Symphony," with the entire orchestra performing outdoors at the beautiful home of Michael and Michelle Hadley. This Symphony fundraiser was truly unique for our community and the response from all who attended was phenomenal.
The official season opener featured pianist Drew Peterson's beautiful Mozart piano concerto performance and the Symphony's energetic interpretation of Beethoven's Seventh Symphony.
The month of November brought a spectacular film music concert featuring great music, a huge orchestra and some interesting stage lighting. We had the great privilege to perform many of these film scores for over two thousand sixth graders at Earquake!, our much-loved educational program for public school students to get them excited about live classical music in all its forms.
The response to our December holiday concert was wonderful, we enjoyed working with Don Bailey (as always), Soprano Nicole van Every, the Kool Cats, Gabriella Collins and the Crumbs! In December were also excited to learn of our inclusion in the New York Times "25 Best Classical Music Tracks of 2019" for our recording of Florence Beatrice Price's Symphony No. 4: Scherzo.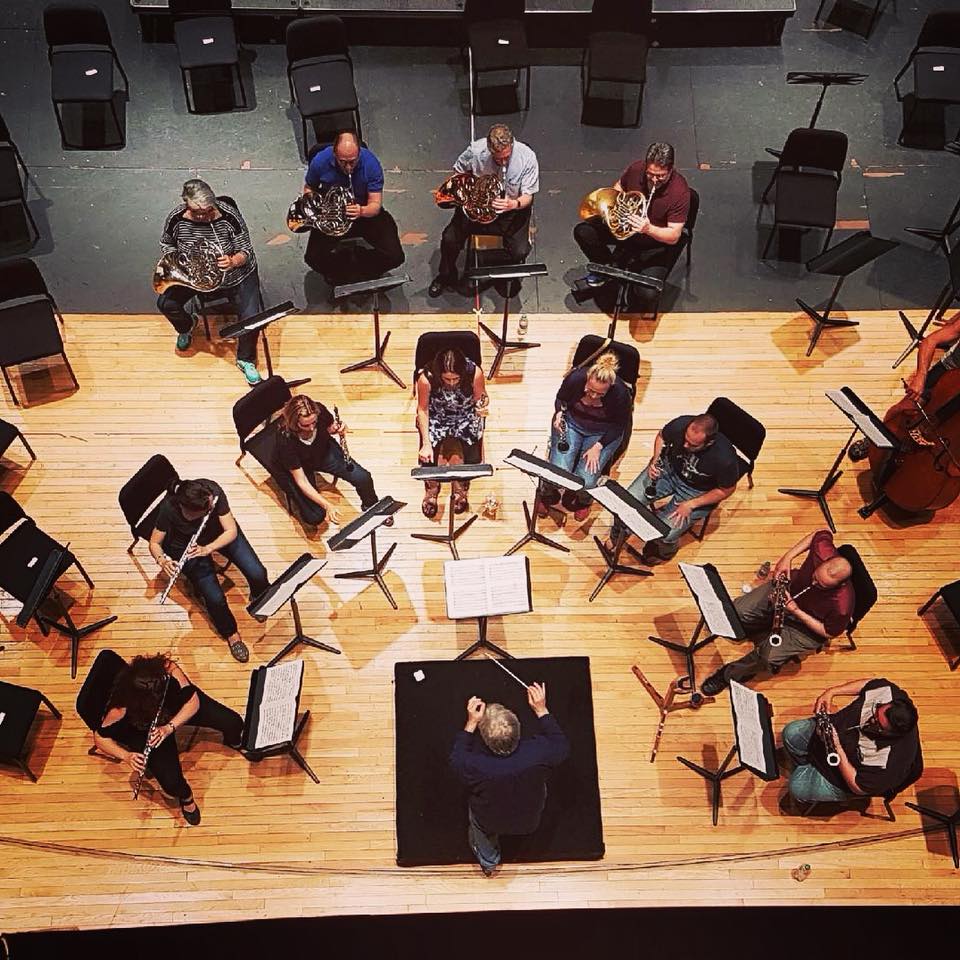 Fall and Winter of 2019 included an incredibly successful Symphony-in-the-Schools week with the Fort Smith Symphony String Quartet and our Sacred Sounds performances at Mercy in November and December.
In March of 2020, the Symphony performed with a truly exceptional young artist, pianist Maxim Land. Maxim's performance of Gershwin's "Rhapsody in Blue" was stellar. Congratulations were also in order for the orchestra's thrilling Prokofiev Fifth Symphony.
Orchestra and audience were so excited to perform Hitchcock's music to his film North by Northwest, but unfortunately that concert had to be rescheduled due to COVID-19. The Symphony was very lucky that only one of its concerts had to be rescheduled. It was an excellent season stopped just a little short by world events.
With the growing interest and prominence of important concerns about race, diversity, gender and inclusion, classical and alternative broadcasting and streaming services featured the Fort Smith Symphony's Florence Price and William Grant Still recordings throughout the 2019 – 2020 season. Our recordings of these influential and significant African-American composers are aired regularly on radio stations and podcasts around the world.

Photo Credit: Mark Phillips
Just like the last 97 years, our Symphony is continuing to grow with Fort Smith. We are looking towards the beginning of a great new decade for our city and our orchestra. Click here to learn how you can support us and our community.
Be sure to go to our new season announcement page to read all about our plans for this season, and to renew your season tickets. We look forward to bringing live classical music to Fort Smith for another season!
John Jeter
The Fort Smith Symphony