ER-GENE KAHNG PERFORMS MENDELSSOHN'S VIOLIN CONCERTO WITH FORT SMITH SYMPHONY
The Fort Smith Symphony presents its third concert of the season on February 27th, 2021, featuring Er-Gene Kahng as she performs Felix Mendelssohn's Violin Concerto in E Minor, Op. 64. The Symphony will also perform Ludwig van Beethoven's playful Symphony No. 4 for in-person and livestream audiences that evening.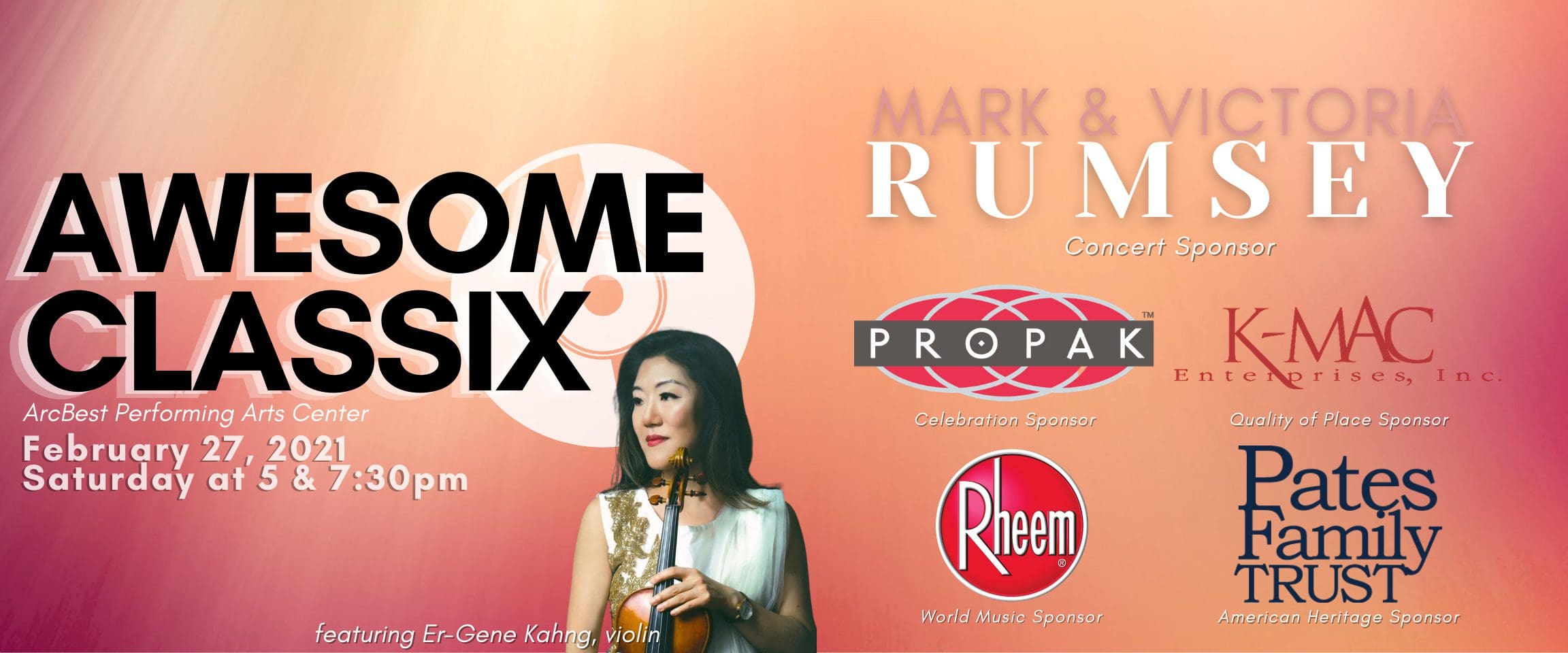 The concerto was Mendelssohn's last large orchestral work. It began in 1838 as a collaboration between the composer/conductor and concertmaster of the Leipzig Gewandhaus Orchestra, Ferdinand David. The work took six years to complete –– the reason for the delay is unclear, whether it be self-doubt, his third symphony, or unhappy politics in Berlin –– and was at last premiered in 1845, with Mendelssohn seeking technical and compositional advice from David all the while. Today, the work is regarded as a staple of the Romantic era, and one of the most-performed violin concertos.
Er-Gene Kahng is a violinist, researcher and educator whose work came to the fore through her advocacy of African-American composer, Florence Price. Her recording of Florence Price's Violin Concertos (Albany Records, 2018) has been cited and praised by sources such as The Guardian, The Wall Street Journal, The New Yorker, and The New York Times as an important contribution to American classical music, and has aired on programs like NPR's Songs we Love, and APM's Performance Today. Alex Ross, in The New Yorker states:
"Kahng's new recording of the Violin Concertos with the Janáček Philharmonic, is Price's best outing on disk to date. Kahng plays the solo parts with lustrous tone and glistening facility….The second concerto, which Price wrote in 1952, shortly before her death, begins with jarring chords of D major and F minor, establishing unstable harmonic terrain. The hyper-Romantic solo part now seems like a visitor from another world. This terse, beguiling piece has an autumnal quality reminiscent of the final works of Richard Strauss. It deserves to be widely heard."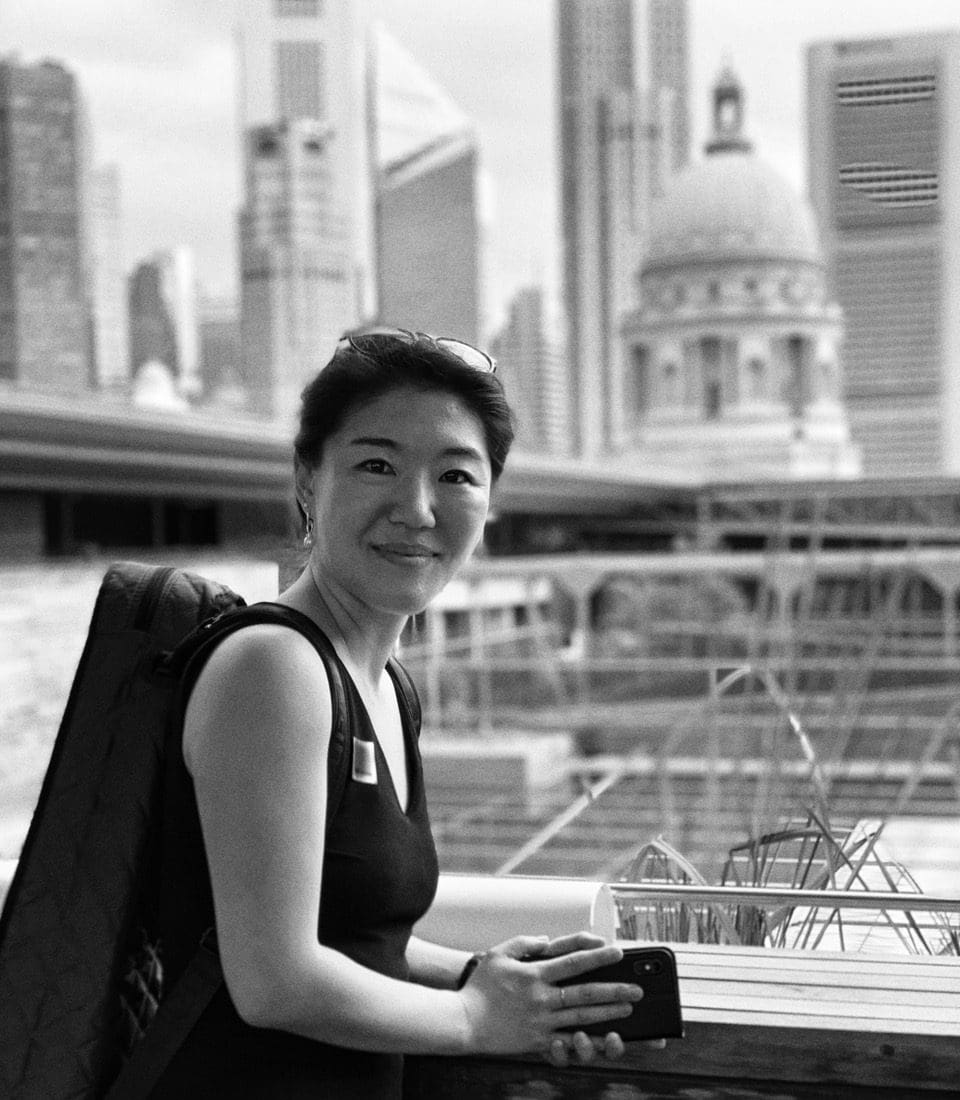 Er-Gene serves as concertmaster with the Fort Smith Symphony, who completed a world premiere Florence Price recording of her Symphonies no. 1 and no. 4 in 2019, and the Arkansas Philharmonic Orchestra's concertmaster, where she premiered Florence Price's Violin Concerto no. 2. Er-Gene is also a member of Chineke!, the first majority BAME (Black, Asian and Minority Ethnic) orchestra in Europe, whose motto is "championing change and celebrating diversity in classical music." Previously, Er-Gene has held title positions with the North Mississippi Symphony Orchestra, SoNA (Symphony of Northwest Arkansas), Baton Rouge Symphony Orchestra, the Civic Orchestra of Chicago, as well as section positions with the Lancaster Symphony, New Haven Symphony Orchestra, Eastern Connecticut Symphony and the Artosphere Festival Orchestra. Her other collaborations have included co-curating a new music series "Fuse" (at Crystal Bridges Museum of American Art), Texas Ballet Theater, the Hong Kong Arts Academy, performances withNorfolk Symphony Orchestra (UK), Portland-Columbia Symphony, Camellia Symphony at venues such as the Esplanade Theatre in Singapore, and the Hong Kong City Hall Concert Hall.
Er-Gene serves as Professor of Violin, and the Director of Graduate Studies at the University of Arkansas in Fayetteville. She is a Board member of the Arkansas Philharmonic Orchestra, President of the APA (Asian Pacific Americans) Employee Impact Group, and co-Artistic Director of the pierrot+ new music group, Khemia Ensemble. She was a Visiting Wolfson Fellow at the University of Cambridge in Cambridge, UK, and received degrees from UCLA, Yale and Northwestern.